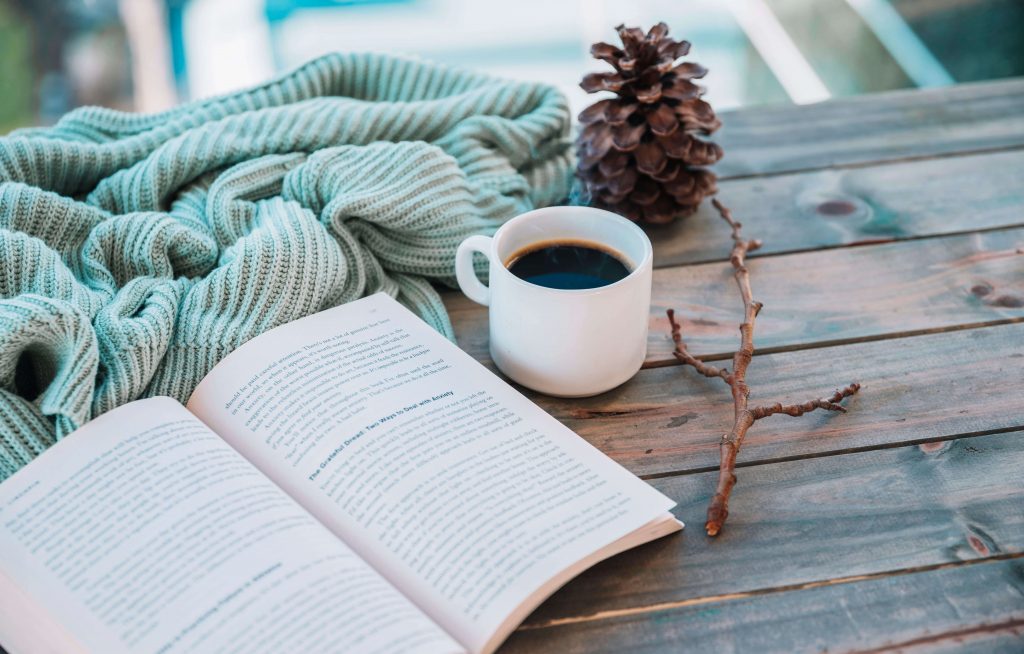 Mothering is such a beautiful blessing from Allah that offers so much joy and happiness into our lives. It nourishes us, rewards us, heals us, completes us. However, this does not mean that it does not tire us. Mothering demands a lot of giving. But we won't be able to give much if we don't refill ourselves regularly. Refilling ourselves with peace and tranquility is essential in order to give once again. We know that we have given too much to others while depriving ourselves when we feel lethargic, intolerant, inattentive and simply unproductive. When we see these signs, we must pause and listen and respond to the whispers of our physical and emotional needs. Here are a few relaxation ideas that I find abundantly rejuvenating. Many of these ideas may be familiar to you but sometimes all we need is a reminder.
1. Listening to a soothing Quran recitation.
This is the best idea for relaxation that I can offer you. After all, Allah himself has said, "Verily in the remembrance of Allah do hearts find rest!" (Surah Ra'd, 13:28)
Sitting still, listening attentively to a soothing recitation, contemplating the Words of Allah, allowing your heart to soften and eyes to moisten is
one of the few ultimate means to soak yourself in peace and tranquility.
The best thing about it is you can come to the Words of Allah for healing anytime and anywhere. No prep, no cost.
2. Seclude yourself for devotion.
With so much to do as a mother we neglect many aspects of ourselves. The worst negligence is the spiritual negligence. We don't need many people to talk to in order to feel good. We just need to talk more with our own selves and with Allah. Doing dhikr while cooking, cleaning and other chores is good and rewarding. However, intentionally secluding yourself only to glorify, praise, thank and ask Allah is entirely different. It doesn't have to be long hours. A few but quiet and sincere moments are just enough.
3. Serve yourself a cup of tea
If you are not a herbal tea lover yet, it's time to indulge in this blessing. It's absolutely wonderful to know how various plants can bring various benefits to our body with the permission of Allah. How thoughtfully has Allah created everything indeed! Chamomile tea, lavender tea and lemon balm tea are a few teas known for their relaxing properties. I love to make my own tea rather than a loved one making it for me. The process of simmering delicate leaves and pouring into a cup itself is so relaxing. If you are blessed enough to grow your own tea then that's simply an incredible bonus!
4. Enjoy a quiet activity.
After Maghrib prayer and dinner you can choose to dim the lights and have a quiet time where you and your children choose to do independent and quiet activities. You can do knitting, painting, journaling, crafting, reading, or whatever is your hobby. I choose to read an Islamic book on my bed while my children choose other activities. If you do this regularly it will soon become a good bedtime routine for your family. This quiet time not only relaxes you but also your children.
5. Have meaningful night hours
There is so much we can do and watch online. We will never get enough of the virtual world. But to bring peace and consciousness to your night you need to switch off from the stimulating world. Have the messaging, emailing and other important things as well as indulges done during the day. So that at night, you have time for better things. You will be surprised to realise just how much time you have. Spend this time to bring peace to your life in this world and the next. Give your soul its right to come closer to its Creator which can happen only when everything else is further from our mind.
6. Come close to the nature
Allah has created a beautiful world for us to appreciate, admire, ponder, take delight in and live in. However, in today's world we seem to be much isolated from nature. For many of us, the mesmerising world beyond the walls of our apartments is strange and unexplored. If you are able to take a walk in the woods, do gardening, encounter beautiful creatures, smell sweet flowers, pluck delicious fruits and breathe fresh air then you are a very blessed person and you should take full advantage of this blessing.
For someone like myself who resides in the midst of the city I can only advice a few little things to bring nature in your life. Have a few plants in the window that you can water and look at it grow and sway on a breezy day. Have some little adorable friends who can sing or hop or swim around. Watch some relaxing nature documentary with your children. Download some nature sounds that you can turn on during bedtime. I love the rain and thunder audio, it reminds me of my childhood and brings peace almost immediately. Plan a trip to the beach or national park more frequently. I like to go on days when I know not many people will be around.
7. Get aroma in your life
Everyone of us can be different when it comes to smell. I recently discovered that all the smells I adore are actually associated with my childhood somehow. The sweet smell of mud after rain, the refreshing smell of fresh laundry, the smell of a freshly done wall paint, the delicate smell of a clay pot and the fresh smell coming from the trees in the morning are my favourite. Besides these, I love white lilies and mild bakhoor. A tidy and nice smelling home can be very relaxing. You can also make your own air freshener using essential oils or you can simply use them during your bedtime. I like to put a couple of eucalyptus oil drops on my pillow when I really want to relax.
These ideas are simple, easy and almost free. This leaves you with no reason to be stressed anymore. It's even better when you make these ideas a regular part of your life rather than going to it only when you desperately want de-stressing. Your life and mind will be more relaxed, decluttered and peaceful which will enhance just about anything and everything you do. You will be more organised, calm, focused, loving and grateful.