Letter of the week printable workbooks are a fun and effective way of introducing the Arabic alphabets to your preschooler. You can use these workbooks even if you do not prefer a-letter-a-week approach.  You may also happen to complete the workbook before the week ends. The workbooks focus on letter recognition, letter formation, beginning letter sound, and vocabulary with pictures while making sure that little ones enjoy learning.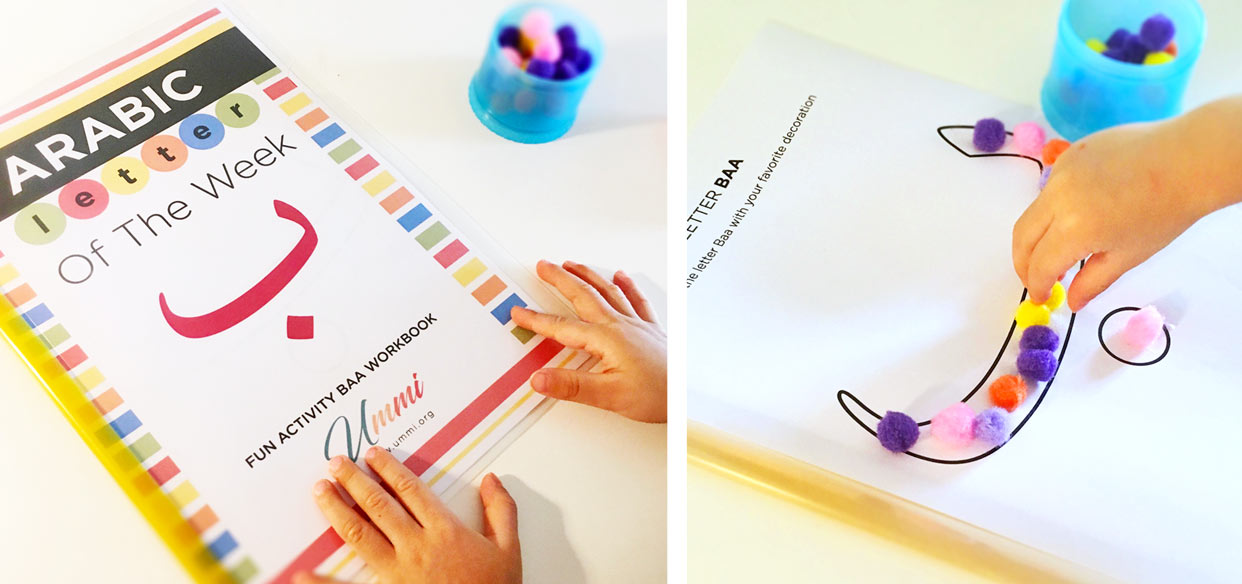 As a non-native Arab, I didn't have access to any creative resources when I was teaching my older child Arabic alphabets during her preschool age. So for my younger child I decided to make something creative and organised.
Please note that I will keep adding new letters to this list as and when I get opportunity to design them. I appreciate your patience with me.
Here are few suggestions to enhance your child's Arabic alphabet learning experience:
Introduce a few letters at a time, those that do not look familiar. For example, introducing seen and sheen to a young child is not a good idea as he or she won't be able to distinguish the subtle difference between the two letters.
Sing alphabet songs with your child. You can also play non-instrumental nasheeds on youtube that reinforce alphabet learning. Below are a couple of my recommendations:
Introduce the alphabets in various creative and fun ways to your curious learners. You can print and hang the flashcards I have made, give them opportunity to play with Arabic alphabet puzzle or wooden blocks, trace the letters on the sand in a box, mould the play dough into shapes of letters and my favourite of all – point out at the letters they have learnt in the Mushaf when you are reading. This makes them so excited! And it's a good way to make them feel "connected" with the Quran.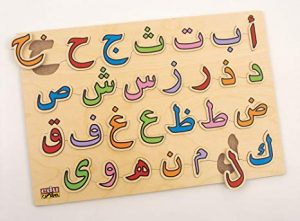 Use your creativity and crafty mind (if you've got one unlike me) to make these workbooks more fun. Use buttons, little balls made out of coloured tissue craft paper, collage, pom-poms, etc to stick on the huge alphabet prints in each workbook.
I hope you and your little ones enjoy learning alphabets, inshaAllah.